BiX® Cutter for plastic pipes and sealing sleeves, KNIPEX 90 22 10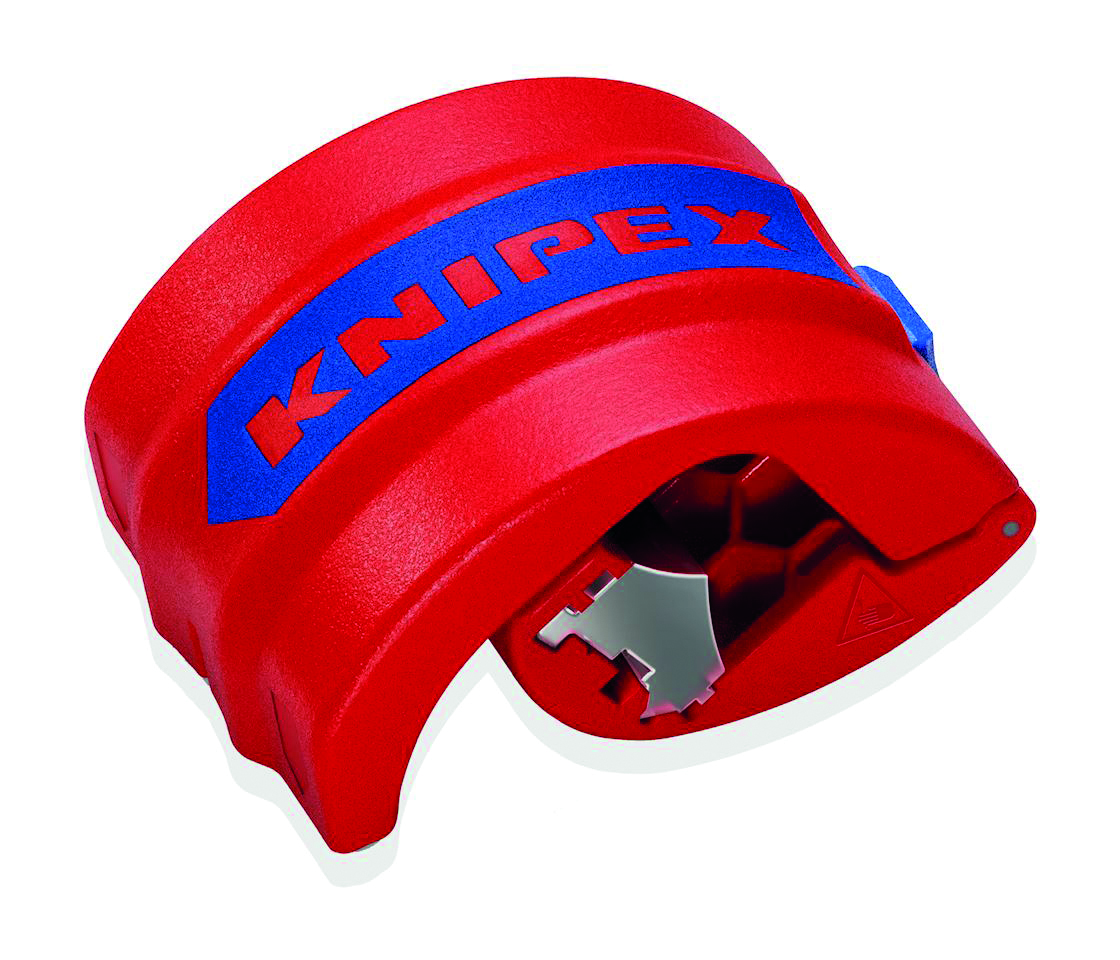 Clean cut with one grip. Particularly smart pipe cutter: cuts pipes without cutting and fits in your fist. Cuts, among other things, high-temperature wastewater pipes and empty electrical conduits in no time at all. Shortens drip and sealing sleeves during final assembly - close to the wall in accordance with standards. Cuts unreinforced plastic pipes from Ø 20 to 50 mm with wall thicknesses up to 2.4 mm. Cuts pipes cleanly and chip-free in just a few turns. Cuts drip and sealing sleeves with approx. 2-3 mm wall clearance. Rotatable knife block for cutting plastic pipes (blade in the middle) or drip and sealing sleeves (blade on the outside). With locking mechanism for safe transport. Two spare blades integrated in the tool.
Suitable for aluminium
No
Suitable for stainless steel
No
Suitable for cast iron pipe
No
Suitable for multi-layer composite pipes
No
With pipe inside deburrer
No
With quick adjustment
Yes
1
Artikel
Reset filters
Filter
Item
Cutting capacities Ø inches
Stripping value conductor and strand mm²
Availability
SU
Were you unable to find what you were looking for? We will gladly try and get the product you are looking for for you.
To the procurement service
Other customers also bought