Control cabinet key, KNIPEX 00 11 01 TwinKey®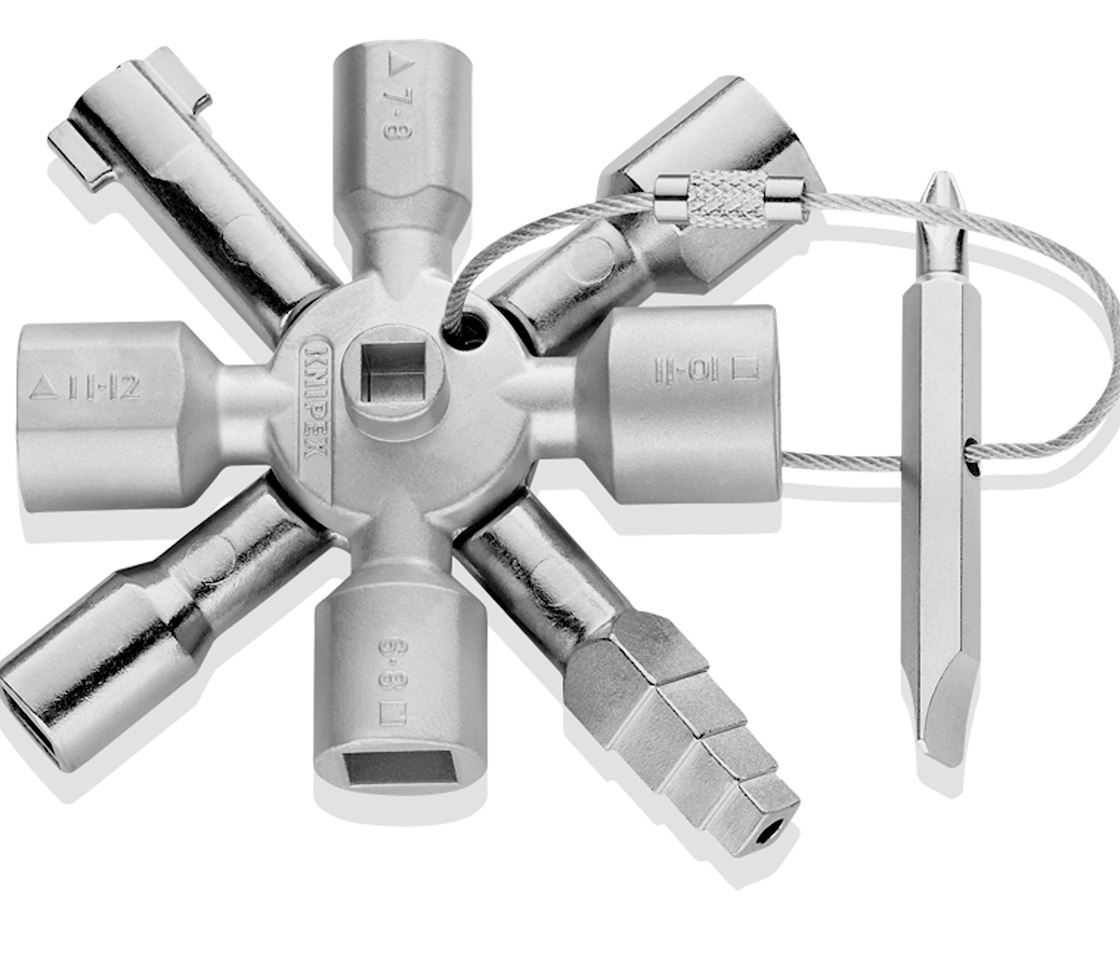 10 profiles. 2 crosses. 1 key for: Square / double bit / half moon / triangular. Multifunctional key for operating locks from the fields of building services (heating and sanitary, air conditioning and ventilation, electrical engineering), gas and water supply and shut-off systems. Reversible bit: slot 1.0 x 7 mm and cross recess PH2.
1
Artikel
Reset filters
Filter
Item
capacity square
Capacity double bit
capacity crescent
capacity triangular
Capacity stepped square
Size slot
Size PH
Key-width
Weight
Availability
SU
Were you unable to find what you were looking for? We will gladly try and get the product you are looking for for you.
To the procurement service
Other customers also bought