Mini pliers set Tool bag, KNIPEX 00 20 72 V01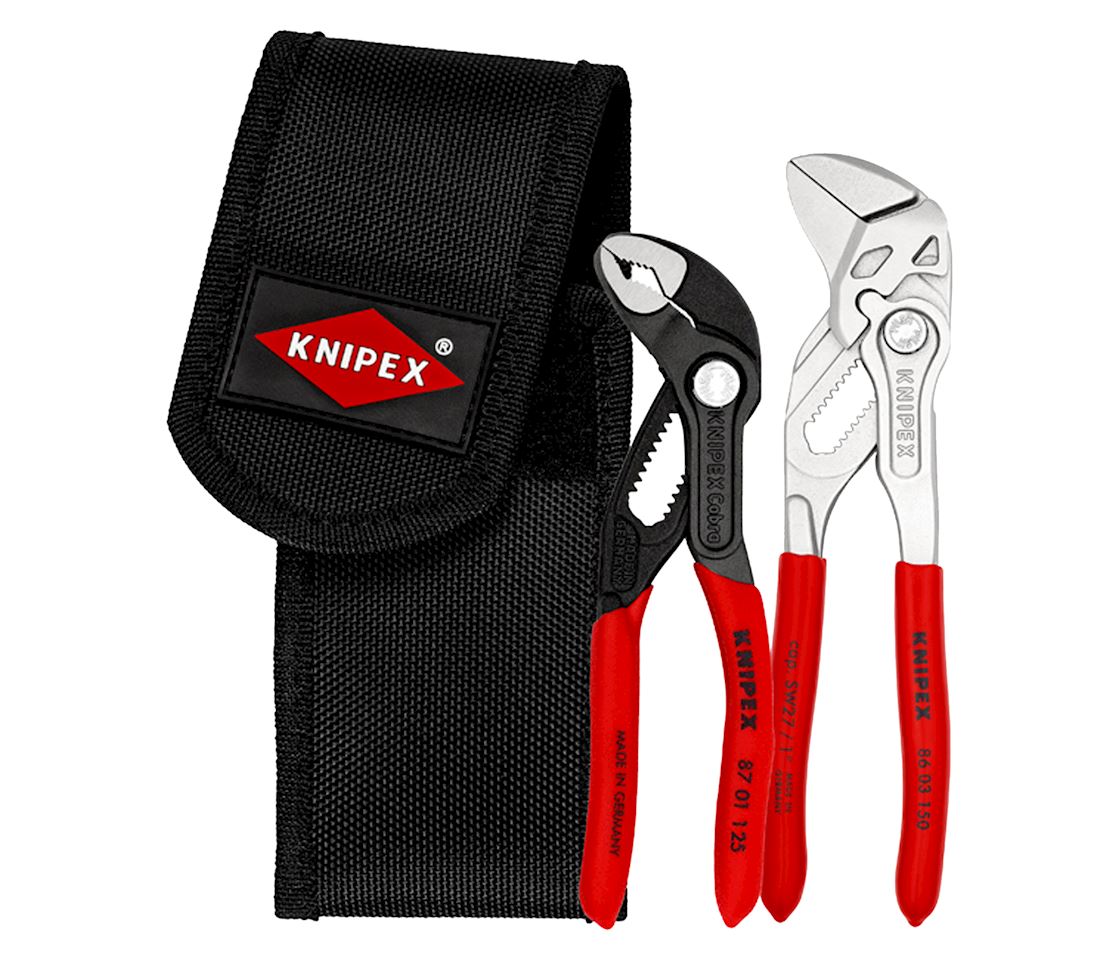 Mini pliers set Tool bag made from durable polyester fabric, with hook-and-loop fastener and belt clip. Dimensions (W x H x D): 75 x 180 x 55 mm. Product on self-service card/in a blister. Content: 1 x 86 03 150 KNIPEX Pliers Wrench Pliers and a wrench in a single tool, 1 x 87 01 125 KNIPEX Cobra® Hightech Water Pump Pliers.
1
Artikel
Reset filters
Filter
Item
Packaging
Availability
SU
Were you unable to find what you were looking for? We will gladly try and get the product you are looking for for you.
To the procurement service
Other customers also bought