Brennenstuhl cable drum Garant SK 290, 33 m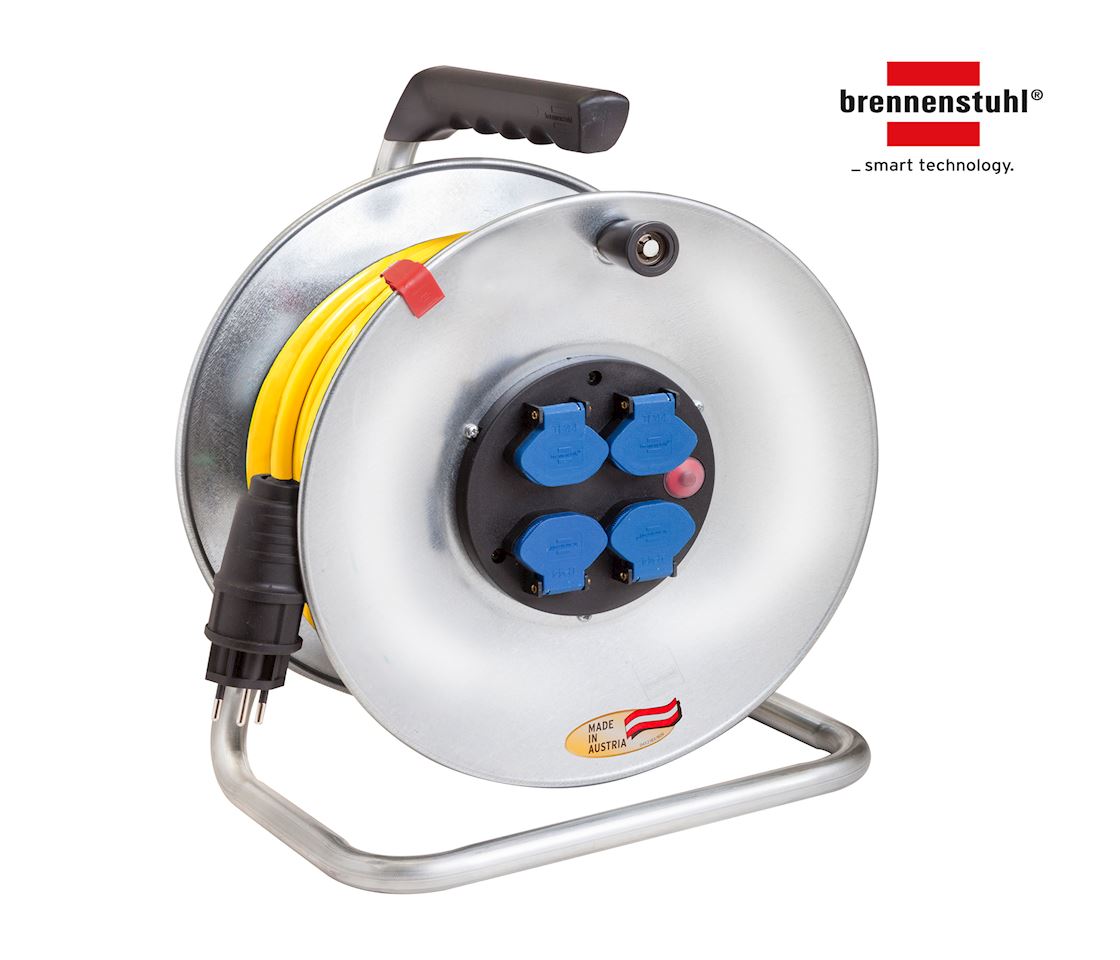 The Garant SK 290 cable drum is characterized by a drum body made of sheet steel, which is galvanized to protect against rust and stands on a particularly stable support frame. It has an ergonomically shaped handle and offers overheating protection with an indicator light in case of overheating and overload. The plug-in system complies with the IP21 degree of protection. The cable drum is equipped with a plug T12/3, 230V/10A (IP21) and 4 sockets T13/3, 230V/10A (IP21). Made in Austria - Brennenstuhl.
Material housing
Steel plate
Type of mains connection
Swiss norm type 12
Automatic cable winding
Nein
With thermal protection
Yes
Protection
Earth leakage circuit breaker
Degree of protection (IP)
IP21
1
Artikel
Reset filters
Filter
Were you unable to find what you were looking for? We will gladly try and get the product you are looking for for you.
To the procurement service
Other customers also bought