LEANSAFE X3 FIBERGLAS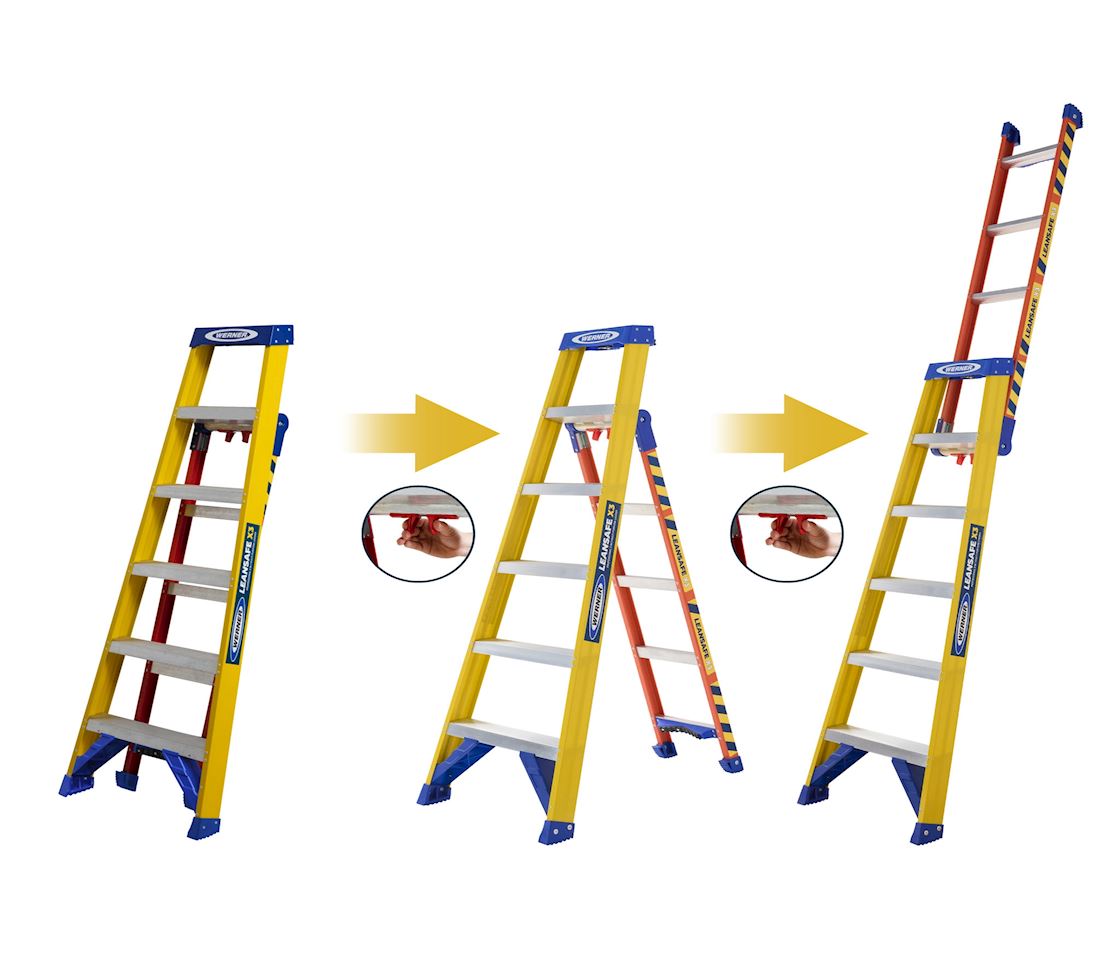 Leansafe X3 is the patented leaning, standing and extended leaning ladder in one. Quick assembly thanks to the one-hand joint operation. The all-in-one top section for quick attachment to corners or masts, without adjusting the top section in each case. Leansafe has edge stiffening to prevent damage to the lower stile ends. Protection of working surfaces with abrasion-resistant materials on ladder feet and attachment pads. Integrated attachment with tool container and magnetic area. Leansafe is loadable up to 150 kg according to standard EN 131-4 and certified by an independent test centre.
Model
Multi-purpose ladder
Material
Glass fibre/aluminium
1
Artikel
Reset filters
Filter
Item
Number of rungs
Availability
SU
Were you unable to find what you were looking for? We will gladly try and get the product you are looking for for you.
To the procurement service
Other customers also bought