WHISK SOFT TOUCH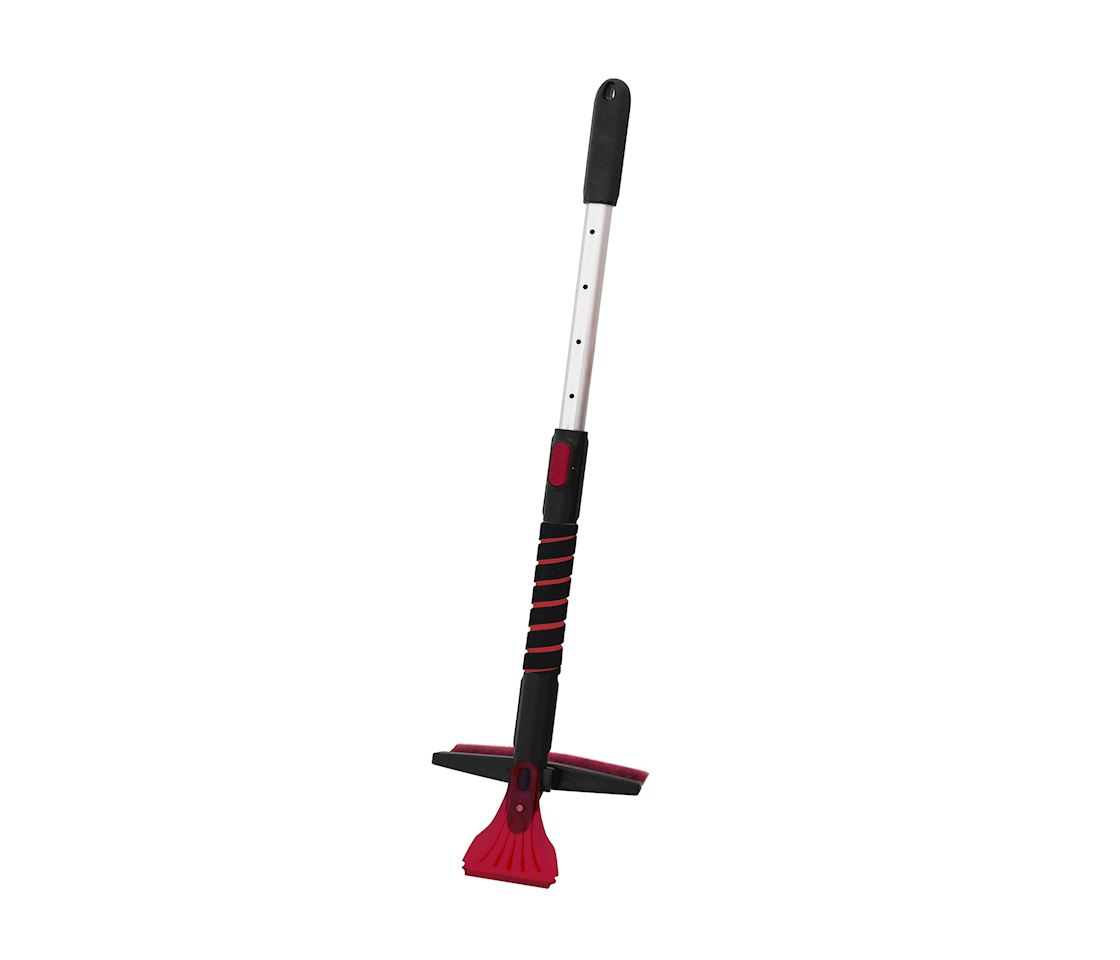 The car snow brush "Soft Touch" in the elegant colors black and red is your indispensable companion for winter. Equipped with an 8.5 cm wide ice scraper on the permanently mounted handle, removing ice and snow becomes child's play. But that's not all: The sturdy aluminum handle is covered with a soft grip that keeps your hands pleasantly warm even in icy temperatures.
For maximum flexibility, the 180-degree rotatable brush with a wiping width of 20 cm is provided. Whether it's the windshield, side mirrors, or tailgate – this brush adapts to any challenge. And when it comes to cleaning hard-to-reach areas, the 4-stage telescopic handle comes into play. With adjustable lengths of 61, 67, 78, and 84 cm, you always have the optimal reach.
With a compact overall length of 61 cm, the snow brush can be easily stowed in the trunk. Make winter your easiest season with the car snow brush "Soft Touch".
1
Artikel
Reset filters
Filter
Were you unable to find what you were looking for? We will gladly try and get the product you are looking for for you.
To the procurement service
Other customers also bought