Control cabinet wrench, PB900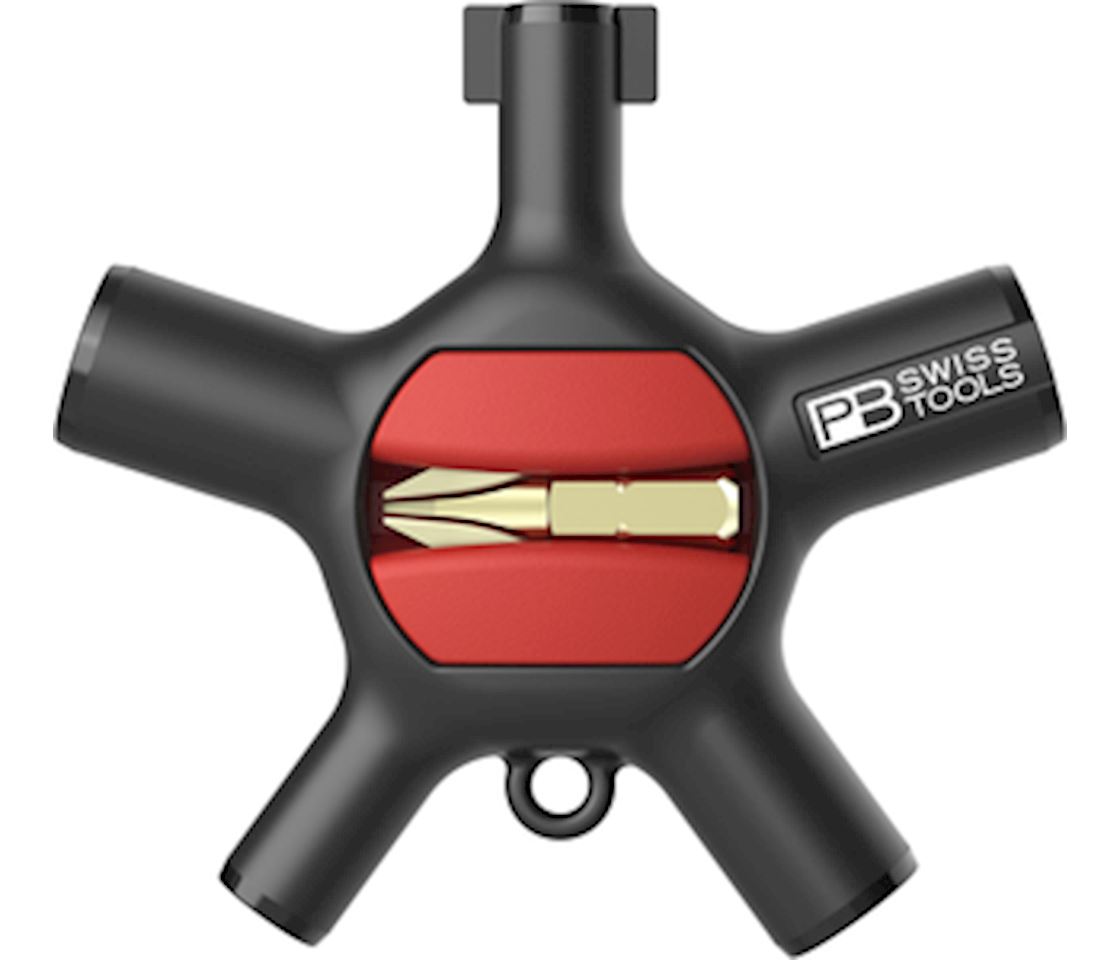 The new universal control cabinet key combines perfect ergonomics with versatility in an iconic star shape. A reliable companion that opens doors and gates. And loosens screws. And loosens mixing nozzles. Jet regulator assembled and disassembled. With a diameter of 7.2 cm and a weight of only 37 grams, this new multi-tool can be easily stowed anywhere and is therefore always at hand. The five output drives of the PB 900 are ergonomically designed and arranged. They therefore always lie perfectly in the hand. This enables ideal power transmission even in hard-to-reach places.
1
Artikel
Reset filters
Filter
Item
capacity square
Capacity double bit
capacity crescent
capacity triangular
Capacity stepped square
Size slot
Size PH
Key-width
Weight
Availability
SU
Were you unable to find what you were looking for? We will gladly try and get the product you are looking for for you.
To the procurement service
Other customers also bought